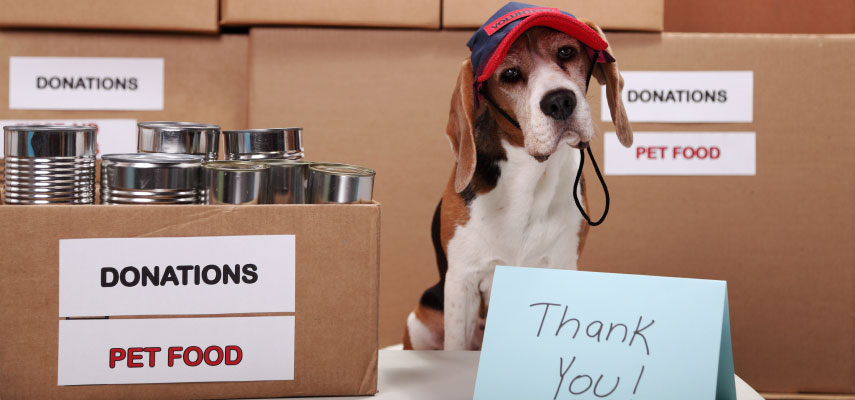 As a non-profit no-kill shelter, CHHS receives no tax dollars from any federal, state or local government, and no funding from any national animal organization. Because of this, financial contributions are always needed and appreciated in order to continue our mission of rescue, compassionate care and finding forever homes for abandoned and neglected animals.
But in addition to monetary gifts, there are many other ways you can help us take care of the animals in need. One such way is to purchase and donate items on our supplies wish list. Some items in particular are always in great demand at the shelter – new or "gently-used" bedding including blankets, sheets, rugs and towels, crunchy dog treats such as Milk Bones, and unscented cat litter. We can also always use canned dog and cat food, durable toys such as Kongs, plus cleaning supplies such as paper towels, bleach and heavy-duty trash bags, and pet supplies including leashes, collars, bowls and crates.
Donated items can be left in our drop box at Ingles in Cashiers, or brought to the shelter Monday through Saturday from 10am-5pm, or Sunday noon-5pm.
Kuranda Pet Beds
We have also partnered with Kuranda Pet Beds to provide safe and easy donation of beds for our shelter animals through their website. We've chosen Kuranda because their "chewproof" designs are ideal for kennels, shelters and chewing puppies and provide soft, off the floor comfort. Their durable beds are easy to clean and deodarize and feature replaceable fabrics and parts, which means a single donation can last for years.
Prices are specially discounted for donation and the items are shipped directly to the shelter in your name. Click the button below to be taken to the Kuranda site to donate now!
---